Are you ready to learn everything there is to know about the Starburst slot game? Look no further because this comprehensive Starburst slot review has all the necessary information you need to know!
Starburst is a classic slot game that has been a fan favorite for years. Developed by leading online casino software provider NetEnt, Starburst features a simple, elegant design that appeals to players of all levels. With its vibrant colors and innovative gameplay, it's no wonder that Starburst has become one of the most popular slot games of all time.
Startbust is ranked number one in the top ten most popular slot games in the UK according to Slotcatalog.
Starburst Slot Game Basic Information
| | | | | | | |
| --- | --- | --- | --- | --- | --- | --- |
| RTP (Return To Player) | | | | | | 96.1% |
| Volatility | | | | | | Low |
| Game Provider | | | | | | NetEnt |
| Release Date | | | | | | 2012 |
| Bet Range | | | | | | £0.10 to £100 |
| Maximum Win | | | | | | x500 |
| Maximum Payout | | | | | | £50,000 |
Summary of starburst slot game basic information.
Starburst's Gameplay: Wilds And Other Symbols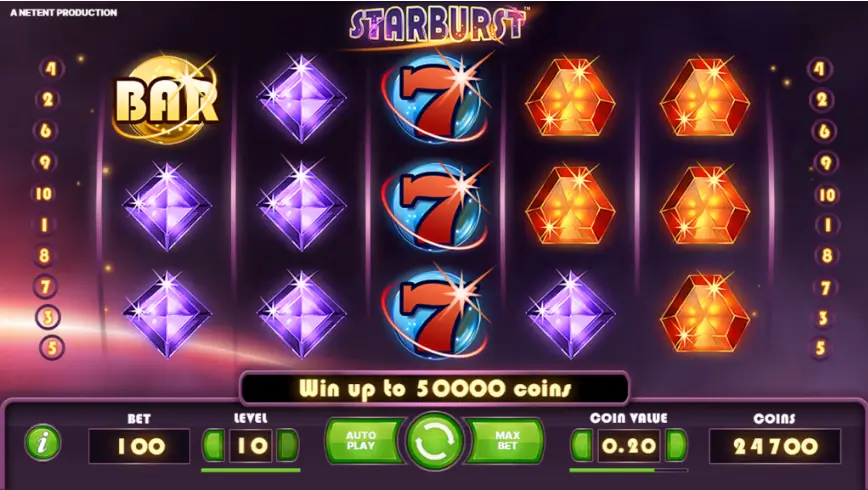 At its core, Starburst is a 5-reel, 10-pay line slot game offering plenty of chances to win big. It has slot symbols, such as:
Bars
Sevens
Diamonds (Blue, Orange, and Purple)
as well as the unique starburst symbols that can trigger additional free spins and bigger wins.
One of the things that make Starburst stand out is its innovative gameplay. Unlike many traditional slot games, Starburst pays out both ways, left to right and vice versa, giving you twice the chance to win on each spin. Additionally, the game features an expanding wild symbol that can cover an entire reel, leading to even bigger wins.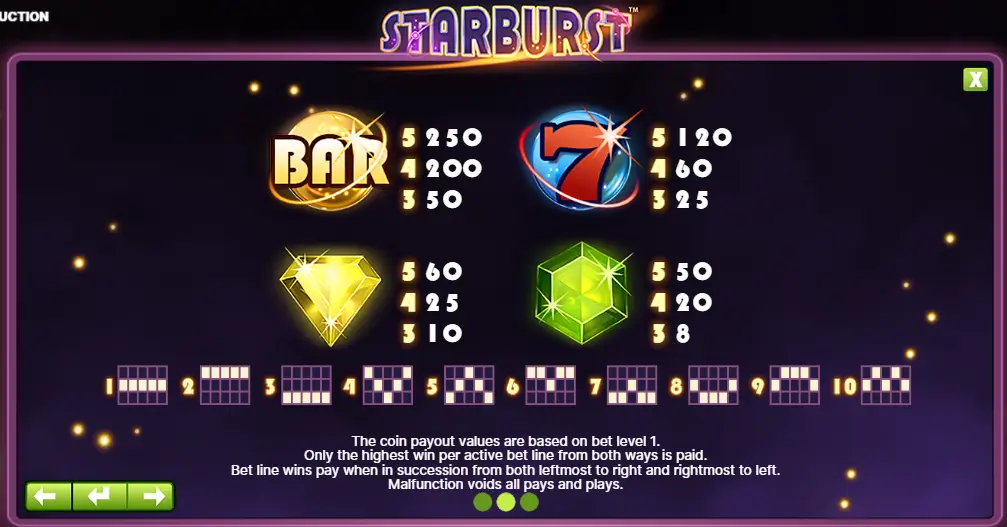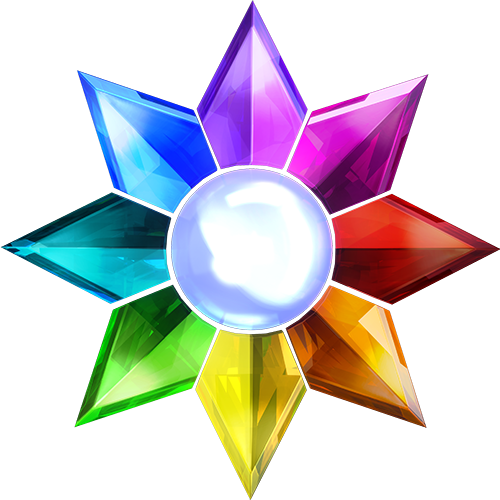 Wilds
When the wild symbol appears on the reels, it expands to cover the entire reel, creating additional opportunities for winning combinations. The wild symbol also triggers a respin feature, where the wild symbol remains in place, and the other reels spin again up to a maximum of three extra spins.
According to my own experience with the demo version of Starburst, I would estimate that the chance of getting a wild in a single spin is around 1-in-20 to 1-in-30. However, it can also happen within just a few dozen spins; there's really no way to predict how long it will take until you land a wild.
That being said, it doesn't mean you shouldn't keep trying! The reward for hitting this combination is often well worth your effort – resulting in extra free spins. You never know when you might get lucky enough to hit the jackpot!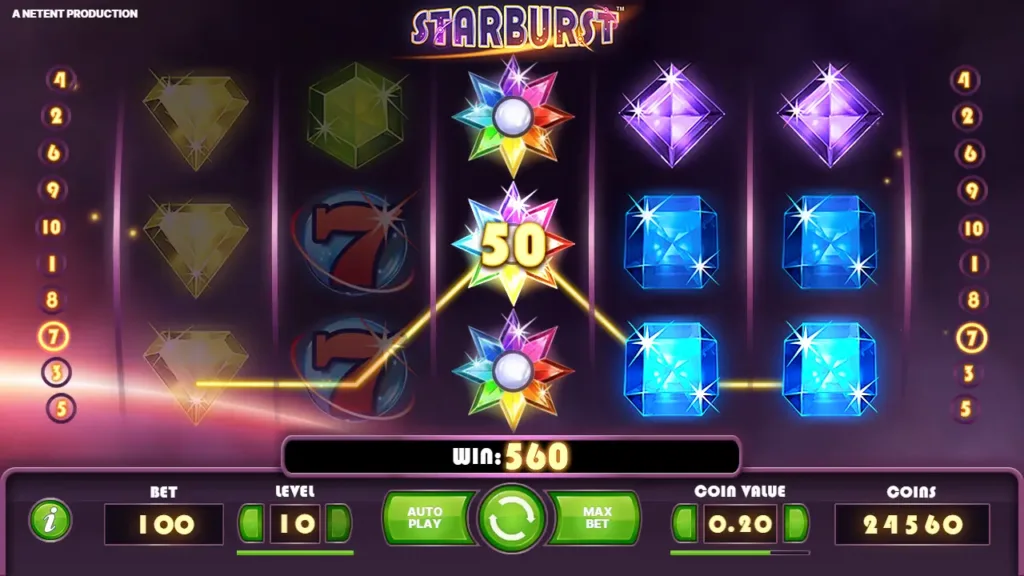 Starburst Slot Design
In terms of design, Starburst is a visual masterpiece. The game's vibrant colors and space-themed background create an immersive and engaging atmosphere, while the simple and elegant design makes it easy for anyone to navigate and understand.
Starburst Slot Volatility And Maximum Win
Starburst has low volatility. Low volatility means that it offers frequent but small wins. Starburst's low volatility makes the game appealing to those who prefer more consistent payouts rather than those who are looking for the chance to hit it big.
The maximum win (jackpot) on Starburst is 500x your bet. If you bet the maximum amount allowed and hit the jackpot, you could win up to £50,000 (or the equivalent in your currency). While this may not be as high as some other slot games, Starburst slots' low volatility means that you have a better chance of hitting smaller wins more frequently, which can add up over time.
Starburst Slot Review Summary
Starburst is a fast-paced, high-energy video slot game that will captivate you from the first spin. The cosmic music, high-impact sound effects, and detailed, futuristic graphics give an exciting arcade-like feel to this game that keeps you spinning for hours. Starburst slot game may have some drawbacks such as limited bonus features, low maximum win and only ten pay lines. However, its innovative gameplay, high-quality graphics/sound, and low volatility make it a favorite among online casino players.
Starburst is a very variable slot with maximum wins of 500x your stake for each spin or respin. Every win feels almost like you've won a massive jackpot. While this may be part of Starburst's success, it doesn't fully explain the slots' paradoxical nature.
Starburst Slot Pros and Cons
Pros
Unique and Innovative gameplay that keeps the gameplay fresh and exciting.
High return-to-player (RTP) percentage of 96.1%
Innovative winline system, which pays out in both directions across the five reels.
Simple design that makes it accessible to players of all levels.
Low volatility with frequent small wins offers a satisfying playing experience.
Cons
Limited bonus features
Low maximum win
With only ten pay lines, they are fewer opportunities for winning combinations
Write what your thoughts about starburst game and this starbust slot review in the comment section below.